This trip has ended. See a video diary from it and subscribe for updates to hear about upcoming events!
Join us for an exotic pilgrimage to the Wild Feminine Power within you
March 6-12, 2016 | Ilha Grande, Brazil
Breakfast Criminals, Jaycee Gossett & Green Stone Journeys
A retreat…
like you've never been on before.
A transformation…
that takes the way you nurture and nourish your body and your soul to a whole new level.
An experience…
that you cherish, cultivate  and then bring home with you into your everyday life.
A week of radical enchantment awaits you.
"Vacation is about escaping. Retreat is about arriving."
-Kevin Baxley
Spend a week in tropical paradise with us as we cultivate the wildly powerful Feminine within us through:
VISIONING
Daily intentions, guided meditation, self-inquiry and journaling.
MOVEMENT
Freedom-provoking Vinyasa flow and healing expansion through intuitive tribal dance.
RITUAL
Connect with the Earth and  lush local nature via  the ultimate healing power of plants and intentional essential oil therapy.
Escape the daily hustle and give yourself space to focus on what matters… and then return back into your life and feel the space you just created for joy, expansion, and soulful abundance.
LOCATION
Island Retreat Eco-Friendly Sitio, our home for six nights, is hidden in a forest just steps behind a beautiful quiet beach. Pure and pristine, it will allow you to relax, reset and feel taken care of.

The Sitio is perched above the Abraãozinho beach, a 10-minute walk from the island's main village, Abraão. The village is also accessible by 25-minute walk on a path through the Atlantic rainforest (a beautiful walk, passing several beaches on the way).

The property is constructed from recycled wood. Energy is derived from solar panels, and a biologic filter system is used for water treatment. Organic waste is composted. Careful landscaping preserves and develops native plant species. Everyone involved with the Sitio are members of traditional families in the community that are invested in the preservation of the local coastal culture and history.

Jaycee Gossett and Ksenia Avdulova| Photo by Tiara Marei
ITINERARY
Wake up every morning with the view of the Blue Lagoon - one of the most breathtaking places on the island and start your day by creating space for the magic to unfold. Morning meditation will be followed by Vinyasa flow and a superfood breakfast made with love from the most nutritiously rich, delicious and nourishing ingredients. Yes, you'll actually get to eat the famous smoothie bowls that you've seen on @breakfastcriminals. In the afternoon, you will enjoy free time to reflect, write, and rest. Enjoy a book on the beach, go kayaking, explore the rainforest or indulge your senses at the sauna. Evenings will bring us together for century-old circles where we will share, connect, shed, and be reborn through sacred movement led by Jaycee Gossett. Find out more about Jaycee and the ways she heals the world through movement.
RETREAT HOSTESSES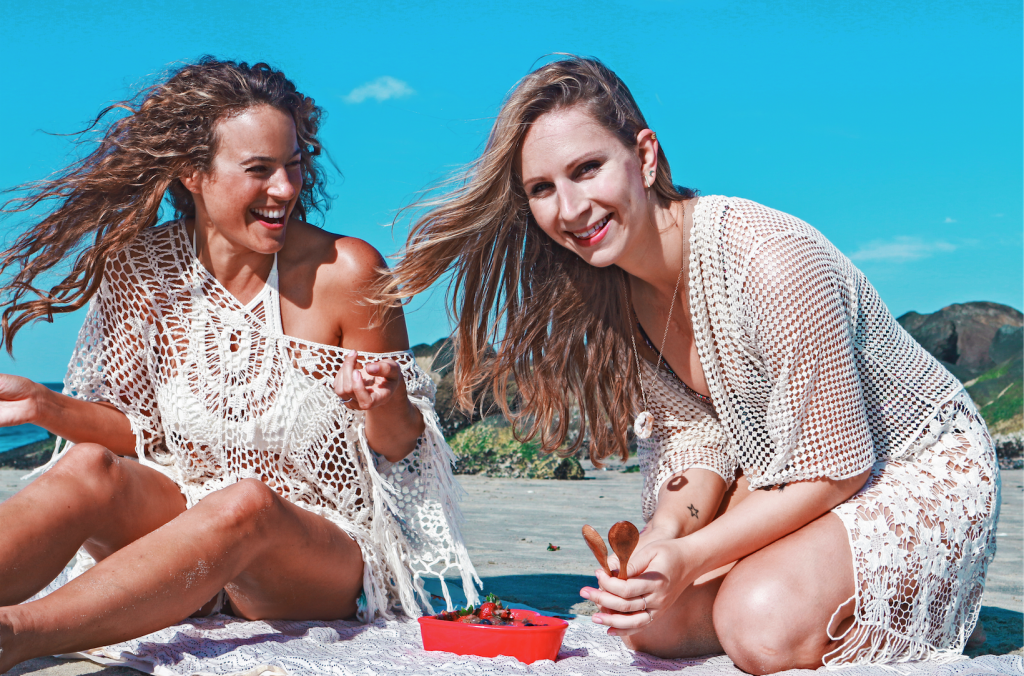 Jaycee Gossett and Ksenia Avdulova| Photo by Tiara Marei
WHAT WOMEN SAY ABOUT JAYCEE & KSENIA:
"I took my first class from Jaycee Gossett, and it completely changed everything. I have never felt that lightness around my heart space before." - Annie C.
"I feel so blessed to have experienced the potent, fiery energy of the Goddess Awakening circle co-led by Ksenia and Jaycee. Coming together with sisters in this age-old practice carries an immense amount of power, that words can't fully express." - Andrea N.
 "Jaycee is doing something seriously amazing for women. She is teaching us how to get into our bodies! YES! To really see them, move them and allow them to be part of you. This is the only way to loving yourself." -Robyn Y.
"Thank you for a transformative Goddess Awakening event!"  - Persiana B.
"Jaycee can help you not only dance the way you have dreamed but help facilitate new patterns in relationships through movement." — Alison Sinatra
"Jaycee is a force. Attending The Class transformed my ability to focus and quickly became an essential part of my

Sunday 

routine. She is approachable, talented, and genuine." - Amanda Peyton
"So much dancing, sweating, releasing. So much love!" 

-AnnaBelle B.
GODDESS RETREAT INCLUDES:
     6 divine nights staying at Island Retreat Eco-Sitio enclosed by a dense rainforest
     Private or Shared room and bath
 Goddess movement circles with internationally acclaimed dance instructor Jaycee Gossett
     Superfood acai bowl-making class made with "The Queen of Acai Bowls", Breakfast Criminals' Ksenia Avdulova
  Nourishment that awakens the senses: natural cuisine including three meals,mineral water and snacks every day including raw probiotic chocolate from Windy City Organics
  Daily meditation, yoga class (morning) and movement/dance class (evening)
  Sacred Moon ritual
  Sacred fire ceremony of releasing and clearing
  Unlimited access to open air yoga studio
  Goddess Beauty Ritual Day: A day of pampering where you will learn how to use fresh fruit, vegetables, plants, superfoods and Aura Cacia essential oils to nourish our bodies
  A day boat ride and cruise to a stunning beach, Lopes Mendes
BONUS: Every participant gets a Goddess Goodie Bag including Sakara Life superfood snacks, Organic Bath body oil,  Philosophie Moon Satchel & Superfood Protein.
Not included: 
One-on-one sessions with Jaycee and Ksenia
Airfare to Rio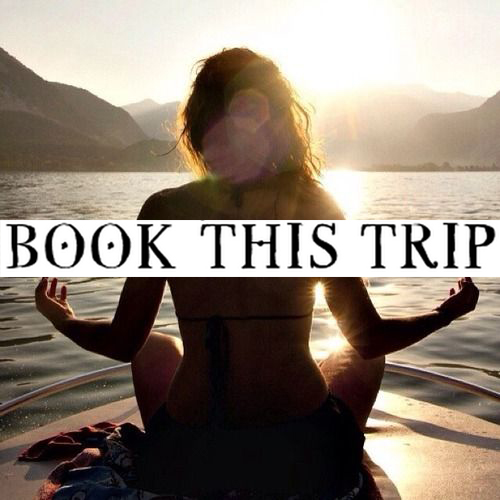 THE STORY OF HOW THIS ALL STARTED...